Welcome to the Longsoaker Fishing Systems Store
To order please call us at 
 or send us an e-mail at SALES@LONGSOAKER.COM
We will get back in touch with you immediately to confirm your order and get your ship to address and Credit Card information.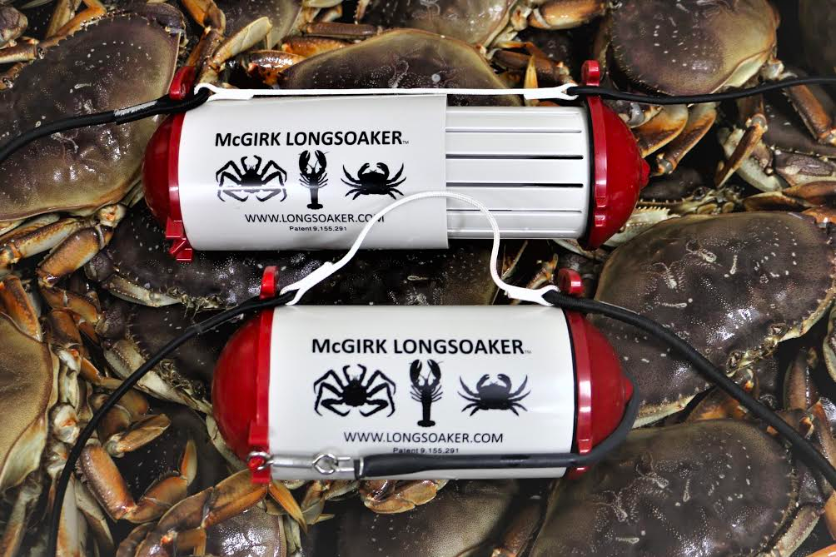 Fully assembled McGirk Longsoaker
Shown open on top and closed on the bottom.   Includes all necessary rubber straps and bungees.
Price: $20.00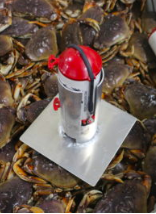 Custom Longsoaker Holder
This product securely holds the Longsoaker in place as it is rigged. Use of the holder increases the speed and ease at which the Longsoaker can be re-baited. It is designed to be securely mounted at the bait station.  Durable welded aluminum construction
Price: $99.00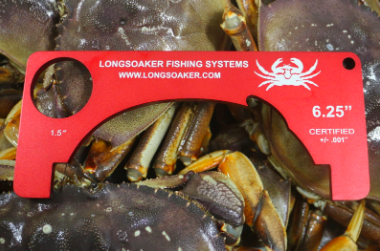 6.25" Crab Caliper
Certified accurate to +-.001".  Anodized finish makes wear obvious.  It also has a helpful bottle opener.
Price: $12.99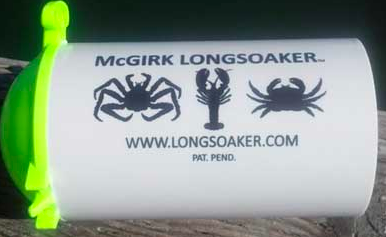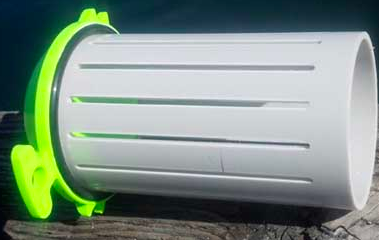 Longsoaker Inner Bait Basket

Suspension Harness Replacement

Contact Us
Order or ask any questions here!
Visit Us
Longsoaker Fishing Systems Inc.
PO Box 3005
Ferndale, WA 98248